National Trust For The Handicapped
103.2 Kilowatt Solar Plant
National Trust for the Handicapped, a charitable trust registered in 1977, caters to the needs of individuals with intellectual and physical disabilities. NTH has three leading units under its umbrella, Ananth school, Svayam OPD and Teacher training Department.
To meet their energy demands of their New Delhi building, Ornate Solar helped NTH install a 103.2kW rooftop solar plant.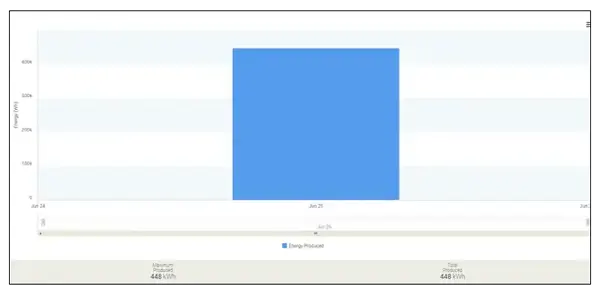 In the month of June 2022, the system generated 11,700 units.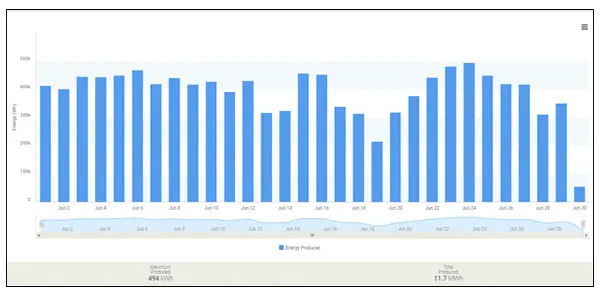 On 25th June 2022, the 103kW solar power plant generated 448 units, which is 36 units more than average
A 1Kw system generates 4 units in a day in ideal conditions. Thus, a 103 Kw system would generate 4×103= 412 units.
Savings Calculator
| No. of Panels | 258 |
| --- | --- |
| Power Generated in June (Kwh) | 11,700 |
| Monthly Savings in INR @ Rs. 7 | ₹ 81,900 |
| Yearly Savings in INR (Approx.) | ₹ 9,82,000 |
At Ornate Solar, we value partnerships and collaboration. Our strategy relies heavily on our strategic selection of people and successful partnerships around the world. We believe that by working together, we can discover, develop, and deliver the best value for our customers. That helps us to set new standards in the solar industry. We're united in the belief that with every solar panel & inverter that we sell, India moves a little closer to a sustainable future.
We view this responsibility as a fundamental part of our business, that's why we are constantly striving to inspire these values in our team to achieve the objectives with our customers and partners in progress.