We provide Mono Rail System, a lightweight and more optimum system for mounting solar PV panels on the trapezoidal metal roof.
The installation of high-capacity solar panels gets easily done in a short period. The system is suitable for large-scale applications.
Advantages
Cost-Effective Solution
Roof clearance of 100mm
Compatible with all PV modules
Easy Installation & Maintenance
Lightweight & Optimized system
Design Wind Speed – Upto 200 kmph
Available in Anodized/Non-Anodized finish
Suitable for any trapezoidal sheet crest width
PV Modules are installed in Portrait orientation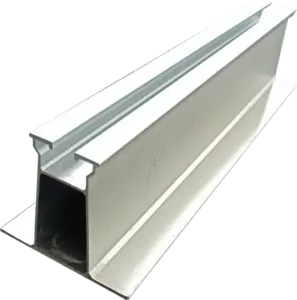 Request A Quote
Our engineers will not only provide you with a perfect quote but also help you with their technical expertise 😃 so partner with Ornate to build better & more efficient Solar projects.
Industry Updates and Forecasts That Mean Business
Get to know critical and important news and updates from the Solar industry impacting your business. From government tenders, tariff changes and everything in between. We've got you covered.