Ornate Solar has commissioned a 745kW solar InRoof system, at BL Agro's new production facility in Bareilly, Uttar Pradesh. 50% larger than the previous InRoof installation in Rajasthan, this new structure in Bareilly is now the biggest Building Integrated Rooftop System (BIPV) in India.
The Solar InRoof at BL Agro's facility is installed at a height of 20 meters (65 ft.) and covers a roof area of 45,000 sq. ft. It has been tested against heavy rainfall and declared fully leakproof.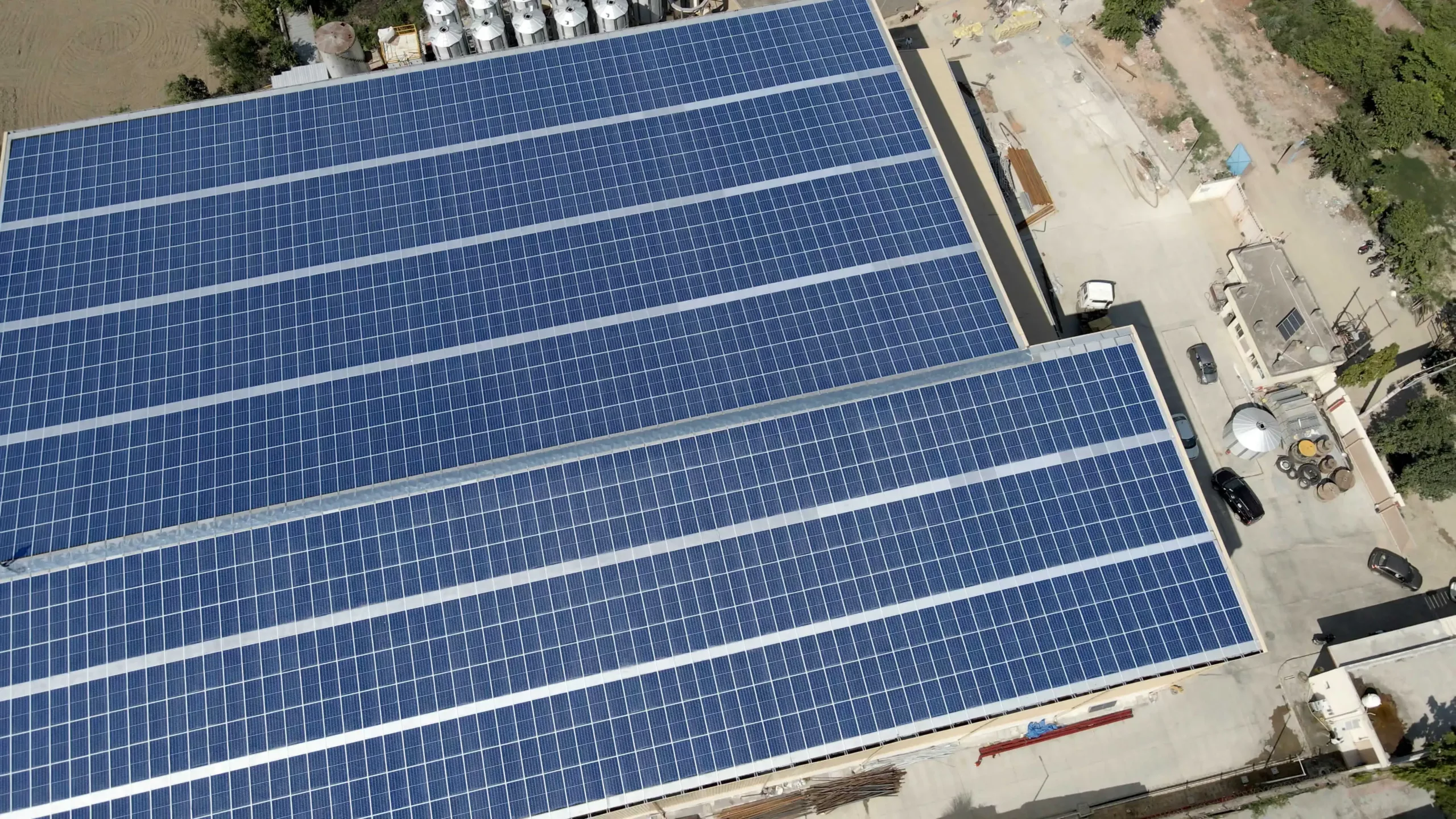 The unique PV system uses 1638 Canadian Solar's high-efficiency MONO PERC modules with dual cell technology and 25 years performance warranty. Every solar panel is paired with the IQ7 series of Enphase Microinverters.
Having pioneered the revolutionary microinverter technology, Enphase Energy has now become the leading supplier of microinverter-based solar-plus-storage systems in the world. Its India-based manufacturing facility, located in Sriperumbudur, Tamil Nadu, has shipped over 10 million microinverters. Moreover, the $34 billion company employs more than 2000 people in India.
The Ornate InRoof
Ornate InRoof is designed, engineered, and manufactured by Ornate Solar's in-house R&D team.
"Ornate InRoof is a first-of-its-kind PV integrated system that serves as a primary roof and eliminates the need for traditionally used sheet roofing. The InRoof is fully customizable and compatible with all types of solar modules. Also, we are excited to partner with Enphase to power a reputed brand like B.L. Agro," said Ornate Solar, Director, Aditya Goel.
The installation process is simple. 20sq. ft of Ornate InRoof structure and modules can be deployed in a day. Further, a snap-lock fastener allows easy attachment and detachment of the modules to reach the perfect alignment. It is also possible to visually check if the modules are secured correctly.
Additionally, the system is fully customizable and compatible with all types of solar modules and inverters.
Why Did B.L Agro Choose Ornate InRoof?
With an annual turnover of over ₹2000 crores, B.L Agro has become one of the top FMCG companies in India. The organization, which had its beginning in edible oil manufacturing under its flagship brand Bail Kohlu, has now branched out into the manufacturing, processing, packaging, and marketing of all household food items.
The family-owned business is endorsed by some of the most respected names in the Indian film industry- Shilpa Shetty, Manoj Bajpayee, Nawazuddin Siddiqui, and Pankaj Tripathi. Moreover, B.L Agro is ramping up operations to touch the ₹5000 crores mark in the household food market in the coming years.
One of the core reasons B.L Agro cites for its positive growth trajectory is the focus on innovative technology and a preference for supreme industrial design.
For his new factory in Bareilly, Mr. Ashish Khandelwal, a visionary and the Managing Director of the thriving family-owned business combined the principles of physics with business efficiency and created a fully automated facility. Well aware of this carbon footprint, he turned to solar power to meet the energy requirements of his massive building.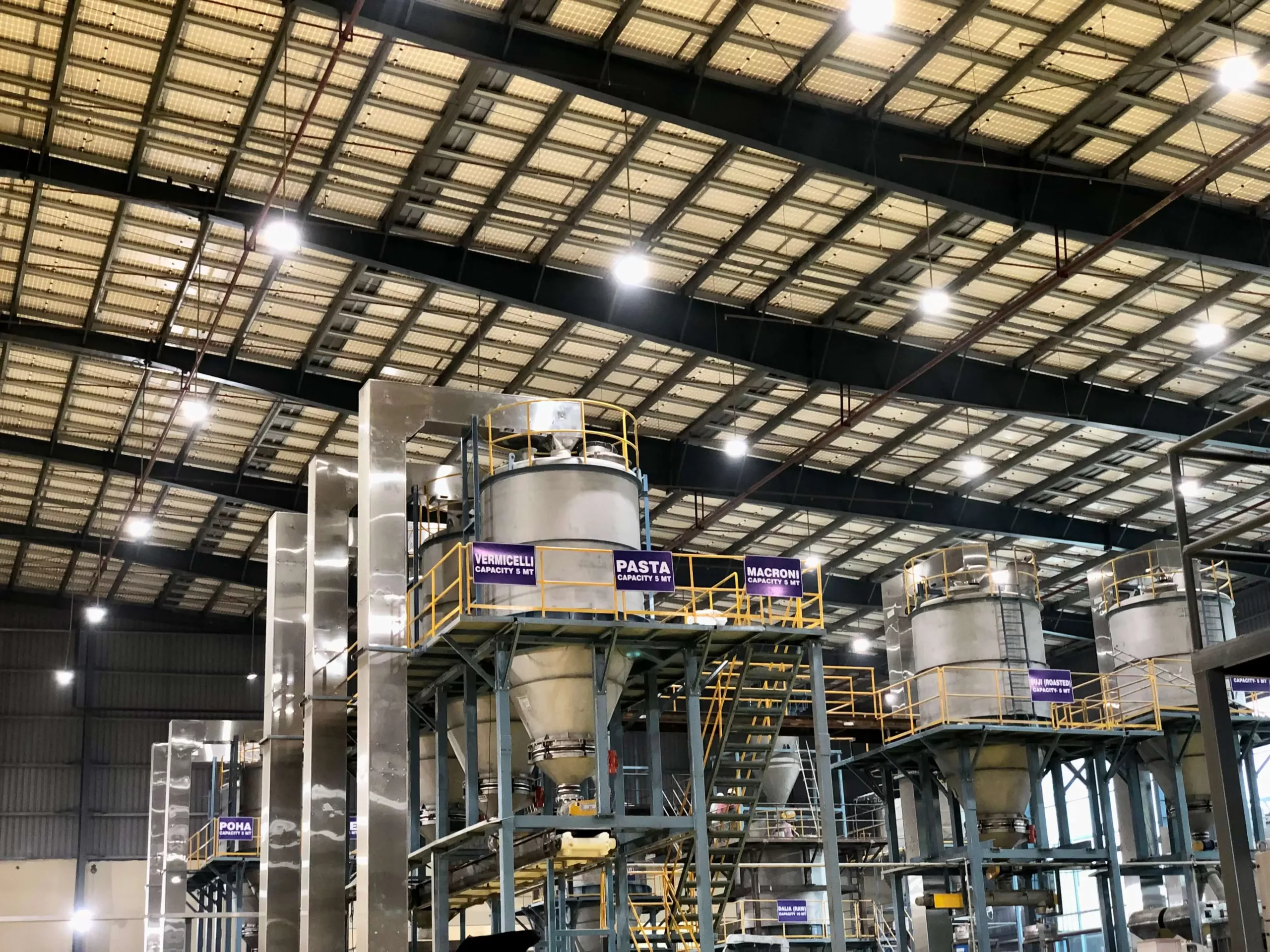 "As an industry, it is our moral responsibility to change our processes and start moving towards clean energy, be it solar or through turbines. Plus, it's cost-effective too. The InRoof will help us save at least one-fourth of our energy costs, which makes a big difference. I am happy with the structure and thankful to Ornate Solar and Enphase Team for completing the project in time" said Mr. Khandelwal.
The Ornate InRoof which can accommodate 26% more modules in the same area, will not only generate clean energy but also help the leading oil and food manufacturer offset 25,788 tons of C02 emissions.
About Ornate Solar
Ornate Solar is India's leading distributor of Solar Panels, inverters, and solar accessories. It has partnered with the best-in-class solar brands from around the world, to make going solar cost-effective, reliable, and easy.
Ornate Solar also launched India's first integrated solar InRoof, a fully leakproof solar solution that reduces/eliminates the need for sheet roofing.
With a mission to lead India towards a sustainable future, Ornate Solar has created an impressive portfolio of 25 warehouses across the country, with 750+ MW capacity delivered.