SolarEdge Three Phase Inverter with DC Protection
Intelligent Inverter Solution
Solar Edge is a world leader in smart energy. It provides an intelligent inverter solution that is revolutionizing the way power is harvested and managed in a solar photovoltaic system. a DC to DC Power optimizer is paired with each solar panel in an array, allowing each on to operate independently at it's highest efficiency
66.6 kW, 100 kW
The Three Phase with DC Protection Advantages
66.6 kW, 100 kW
Built-in module level monitoring with ethernet and cellular GSM
Fixed voltage inverter for superior efficiency and longer strings
Integrated connection unit with optional integrated DC safety switch
Built-in RS485 surge protection, to better withstand lightening events
Advanced safety features – integrated arc fault protection and rapid shutdown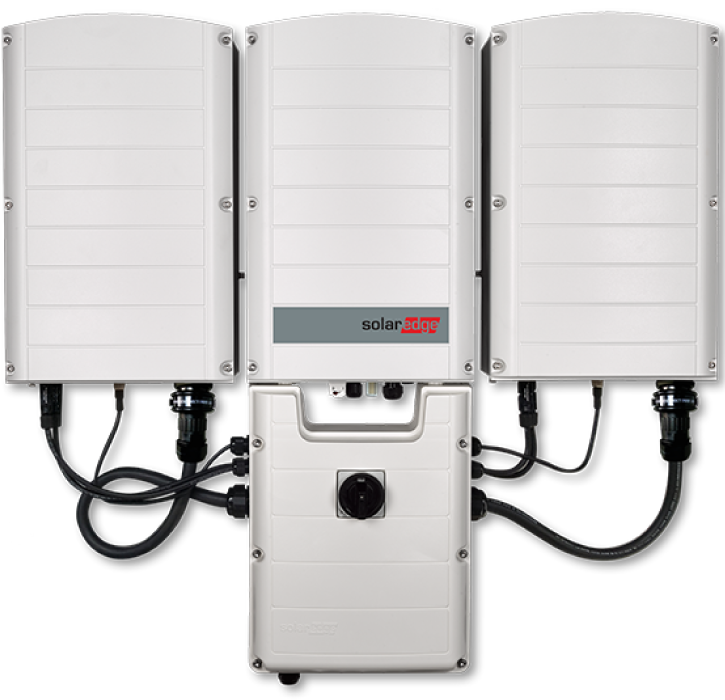 Request A Quote
Our engineers will not only provide you with a perfect quote but also help you with their technical expertise 😃 so partner with Ornate to build better & more efficient Solar projects.
Trending Articles
All of your household/industrial appliances are most likely powered by electricity from the state electricity grid, which
Industry Updates and Forecasts That Mean Business
Get to know critical and important news and updates from the Solar industry impacting your business. From government tenders, tariff changes and everything in between. We've got you covered.
55 Kilo Watt | 60  KW | 70 Kilo Watt | 80 Kilo Watt | 90 KW | Compact Inverter |  SESU |  Sunlit | Krannich| Delta | Huawei | Sungrow | Hitachi | Solis | DC Safe | Module Level Monitoring | App Based | Set App