Sustainable infrastructure is no longer just a buzzword – it's a necessity.
At this stage where the world is grappling with an earth-sized carbon problem, we need structures that are not only modern and resilient but also eco-friendly. Most importantly, there is a need for structural solutions that are accessible to a large portion of the world to create the maximum impact.
To make this world of sustainable architecture a reality, Ornate Solar has teamed up with one of the biggest names in the steel tubes industry of India, APL Apollo Tubes Ltd.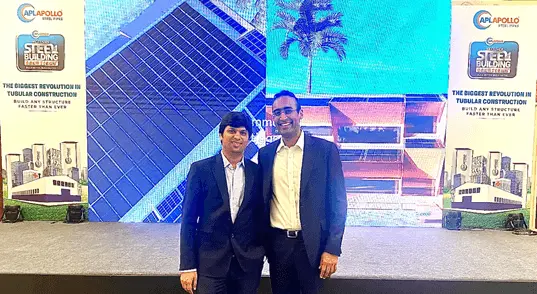 APL Apollo: A Pioneer in the PEB Industry
APL Apollo Group, is India's largest manufacturer of steel pipes and tubes, boasting an annual production capacity of over 2.6 million tons. The company caters to domestic demand as well as exports to over 20 countries across the globe.
The organization introduced the country to the radical rectangular steel tube design and has now occupied a 55% share of the steel tube industry in India. With the motto of 'Building Faster to Grow Faster' and focusing on innovation, the company has also developed expertise in Pre-Engineered Buildings. This kind of infrastructure is easy and quick to install, precise, and more durable than a conventional structure.
Now with the vision to create greener structures, the pioneer is combining its steel expertise with Ornate InRoof's avant-garde technology!
APL Apollo Ornate InRoof
Ornate InRoof provides an end-to-end solution for all clean energy needs. By replacing sheet roofing, InRoof transforms solar panels into the primary roof, offering a seamless and efficient way to harness solar energy.
The revolutionary solar solution accommodates 26% more panels than conventional systems and looks aesthetically pleasing. InRoof is ideal for all types of applications, be they commercial, residential, or industrial.
The patented assembly of Ornate InRoof is fully waterproof and the solution can be used for spaces such as industrial and commercial roofs, solar facades, canopies, etc.
The technology of the InRoof solution has been embraced by industry-leading brands like B.L Agro, Ashirvad Pipes, Pangaea Stone, Fronius, and made others, across India.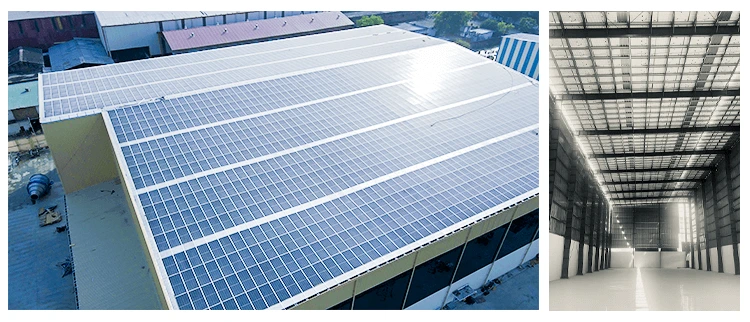 "We're excited to have this opportunity to bring indigenously designed and developed engineering solutions to the global solar landscape through this association with the Sudesh Gupta group. For over three decades they have revolutionised steel tube manufacturing, and are role models for this generation's entrepreneurs on how to build a sustainable business," says Mr. Aditya Goel, Executive Director of Ornate Solar.
The joint venture would complement the existing business lines of both companies and, leverage their shared expertise in structural steel engineering and solar energy to build integrated energy solutions.
The venture will operate out of National Capital Region and will include an innovation hub, a design center for advanced technologies, and manufacturing facilities in other parts of India.
Moreover, the collaboration is also expected to generate employment for more than 250 engineering graduates.
We're thrilled to be at the forefront of this exciting integration of solar PV and the steel industry and paving the way for an exciting age of sustainable architecture!
About Ornate Solar
Ornate Solar is one of the leading solar companies in India with over 8 years of experience in the industry. We have partnered with the best-in-class global solar brands to provide you with a trustable, affordable, and reliable range of solar panels, inverters, and solar accessories.
We have also developed India's first Integrated In-Roof system. Ornate InRoof is a roof made out of solar panels, which is leak-proof and looks aesthetically pleasing.
If you are exploring solar solutions, reach out to us at 011 43536666 to discuss your options.