SolarEdge Smart Solar Solution
Improve your educational facility's commitment to sustainability by installing SolarEdge's PV solutions. Benefit from maximized energy savings and advanced safety features.
Install SolarEdge for Peace of Mind
Installing a SolarEdge PV system will lower the carbon footprint of kindergartens, schools, and universities by generating and using clean, renewable energy. Take the opportunity to educate your students on the many benefits of sustainable technologies, encouraging them to contribute to a greener future.
ADVANCED SAFETY FEATURES
PV systems are safe and generally pose no danger to the public or property. However, with a traditional inverter, as long as the sun is up, PV wires are energized with high DC voltages.

With SolarEdge, whenever AC power is turned off, DC wires are designed to automatically de-energize to a safe level, protecting installers, maintenance personnel, firefighters, and property.

Compliant with strict EU safety standards IEC 60947 & VDE 2100-712.
FREE MONITORING PLATFORM
Full visibility of system performance
Each module is monitored individually to guarantee optimal performance, at all times.
Module issues are pinpointed on the virtual array map for quick and easy resolution.
Users can monitor real-time system performance anytime, anywhere using free iOS and Android applications.
Experience the power of the sun
PV system production data is accessible to teachers, pupils, and school visitors.
Compare daily, weekly, monthly, and yearly data to past performance and historical weather conditions.
Environmental benefits are represented as truckloads of CO2 emissions saved, the equivalent number of trees planted and light bulbs powered.
More Power From The Sun
MAXIMUM POWER FROM EACH MODULE = MORE SAVINGS ON YOUR ELECTRICITY BILL
In a PV system, each module has an individual maximum PowerPoint. Inherent and environmental differences among modules result in power losses. For example:

With traditional inverters, the weakest module reduces the performance of all modules in a string. With SolarEdge, each module produces the maximum energy, and power losses are minimized.

Save Your Investment With Long-Term Warranties
Power optimizers: 25-year warranty

Inverter: 12-year standard warranty, extendable to 20 or 25 years

Monitoring: free for system lifetime
BUILDING A SUSTAINABLE FUTURE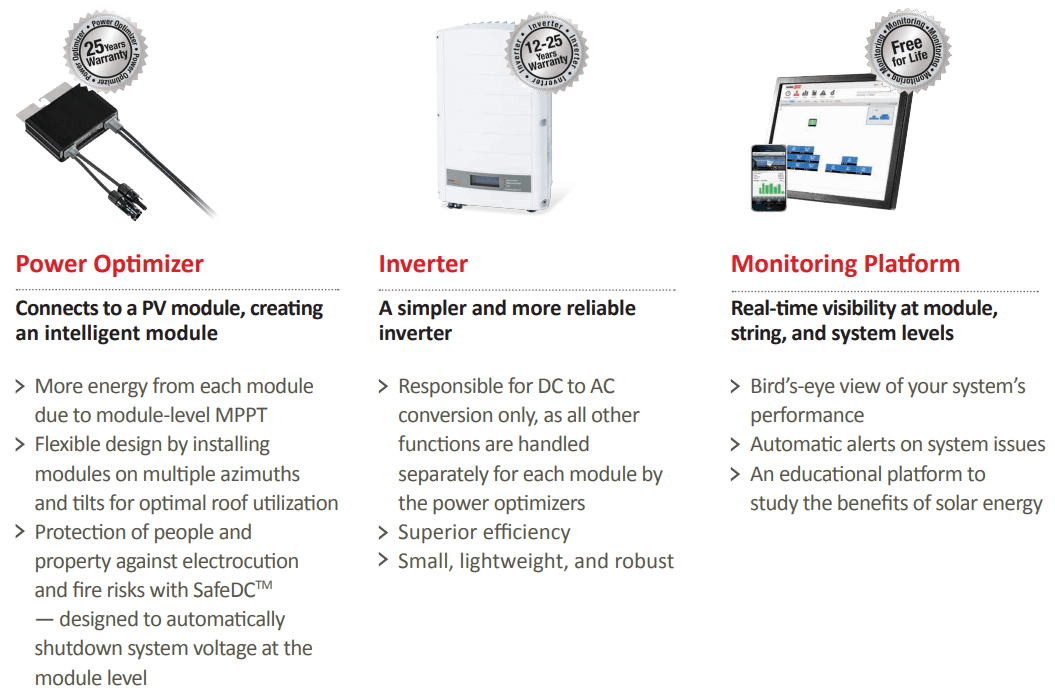 How Can We Help?
Hope this information about "The Smart Solution For Education" is helpful to you.
If you are planning to buy solar inverters, you can connect with Ornate Solar to get the best prices of the SolarEdge inverters (Single Phase, Three Phase, Three Phase With Synergy Tech, Synergy Tech For 277/480V Grid) and power optimizers series (Power Optimiser 1:1, Power Optimiser 2:1 & 4:1). We are the official partner of SolarEdge inverters in India.
For more information, please give us a call at 011 4353 6666.