Hybrid solar inverters offer the best of both worlds-on-grid and off-grid. If your solar generation is low, you can pull power from the grid. And when the grid is down, you can use your battery backup to power appliances!
Unlike off-grid solar inverters, the hybrid solar inverters remain switched on at all times for an uninterrupted power supply.
There are several great hybrid inverter brands available in the Indian market. To make your choice easier, we shortlisted 5 top brands offering the best quality, specification, and reputation in this segment.
Umang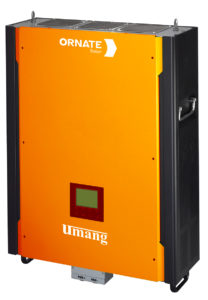 Umang offers high-quality off-grid and hybrid inverter solutions, designed to overcome the limitations of traditional inverters. It is a brand launched by India's leading solar company, Ornate Solar after extensive R&D.
The Umang hybrid inverters are smart and reliable devices with a transformerless design. The inverters are compact and can work without both battery and grid feed-in.
These hybrid inverters are available in single-phase (6kW-48V) and three-phase (10kW- 48V), for residential, commercial, and industrial applications.
Notable Features Include:
Umang allows parallel connection of up to 9 units, which makes it easy to expand plant capacity in the future.
Conversion efficiency of up to 96%
Battery-less operations
Consumers have the option to set supply priority for PV, battery, and grid
Detachable LCD screen and built-in Wi-Fi for remote monitoring
Luminous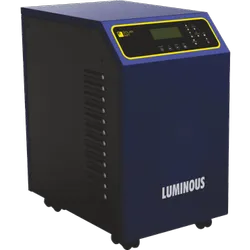 Luminous is one of the most trusted inverter brands in the market. The company has 7 manufacturing units and supplies its products in 36 countries. With their high-quality products, Luminous has established a strong presence in the Indian residential space.
In the hybrid solar category, Luminous has the Solarverter, Solarverter Pro, and Hybrid TX series. 
Notable Features Include:
MPPT charge controller
Protection against grid surges and noise
Remote Monitoring
Pure sine wave output
Enertech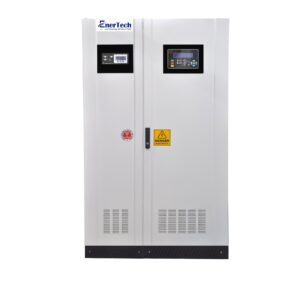 Established in 1999, EnerTech UPS is a trusted brand, known for its renewable energy solutions. The company offers a wide range of products including Solar Hybrid Inverters, Online UPS, Solar UPS, Industrial Battery Charger etc.
Enertech hybrid solar inverters are available in both single-phase and three-phase under the name SUN MAGIC. The devices range from 5KVA to 600KVA.
Notable Features Include:
High efficiency
Remote Monitoring
Overload and Short Circuit Protection
MPPT Based Solar Charger
Connection of Higher PV Capacity is Possible
Statcon Energiaa
Statcon is one of the biggest names in the industry when it comes to power solutions. The company provides energy solutions across 5 major divisions- Solar, Power, Defence, Railways and Hydrogen. With its high-quality products, Statcon has established its presence in 25 countries.
Statcon's Solar Hybrid Inverters are available for both residential and commercial sectors and range from 3.6kW to 200kW.
Notable Features Include:
MPPT based technology
Active Front End Technology
Scheduling features for load-shifting
Compatible with Lithium-ion battery
UTL Solar
UTL Solar remains one of the leading brands in the off-grid and hybrid solar category. The company was established in 1996 and has branched into a wide range of products including Online and offline UPS, Inverters, Battery Chargers, Solar Management Units, etc.
The company's 'Sigma +' hybrid solar inverters are suitable for residential users and are available in ranges from 1kW to 10kW
Notable Features Include:
Pure sine wave design
Inbuilt high-efficiency rMPPT charge controller.
Easy installation and maintenance
LCD display
Ornate Solar is a leading solar company with 8+ years of experience in the industry and the mission to reimagine the way solar is installed worldwide.
From advanced solar panels, innovative inverter solutions, and high-quality accessories to the unique InRoof that turns panels into the primary roof, we develop and deliver solutions that are modern, reliable, and effective.
If you are exploring hybrid solar inverter solutions, reach out to us at 011 43536666 to discuss your options