Enphase IQ 7+ Micro Inverter
High Powered Smart Grid Ready Micro Inverter
The IQ 7+ Micro extend the reliability standards set forth by previous generations and undergo over a million hours of power-on testing, enabling Enphase to provide an industry-leading warranty of up to 25 years.
The IQ7+ Advantages
Lightweight and simple

Faster installation with improved two wire cabling

Built-in rapid shutdown compliant

Optimized for high powered 60-cell, 72-cell and 144-cell modules

Class II double-insulated enclosure

Complies with fixed power factor, voltage and frequency ride through requirements

Configurable for varying grid profiles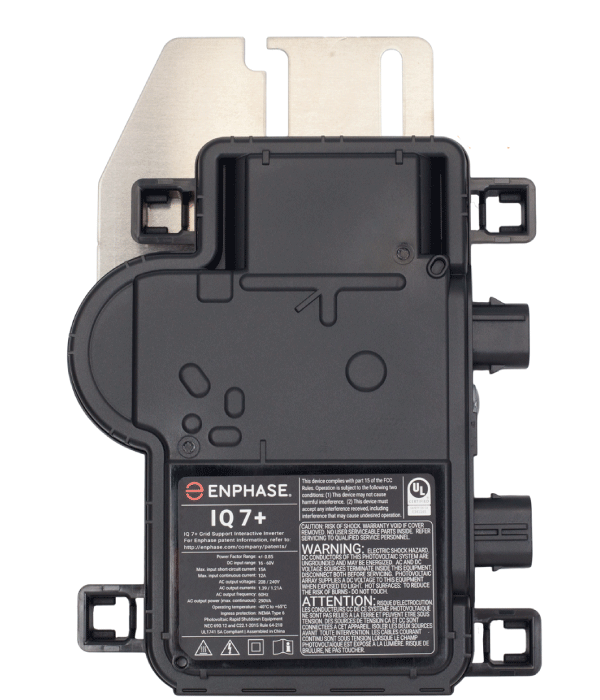 Request A Quote
Our engineers will not only provide you with a perfect quote but also help you with their technical expertise 😃 so partner with Ornate to build better & more efficient Solar projects.
Industry Updates and Forecasts That Mean Business
Get to know critical and important news and updates from the Solar industry impacting your business. From government tenders, tariff changes and everything in between. We've got you covered.
Micro Inverter | Module level Monitoring | Hoymiles | IQ Series | IQ 6 | IQ 6+ | IQ 7A | IQ 7 | IQ 7X | NO DC Inverter | Q Cable | Terminator Cap | Ceiling Cap | CT | Envoy | Invoy |