Two big players in the energy sector, Tata Power and Adani group have announced major plans to develop the renewable energy sector of Rajasthan. Both organizations recently disclosed their megawatt-scale project plans at the Invest Rajasthan Summit in Jaipur.
Electric Utility Company Tata Power is targeting 8000 MW of utility-scale solar projects, 1000 MW of rooftop solar projects, and the installation of 1,50,000 solar pumps in the state in the next five years.
Till now, the company has commissioned a solar capacity of 2,066 MW, with projects of 2,873 MW under construction. Moreover, the organization has achieved a cumulative installed capacity of 65 MW for rooftop solar systems.
"Tata Power, along with its fully-owned subsidiary Tata Power Solar, will expand its presence in the state to generate clean energy through solar power. The company employs more than 4500 people in the state, and its expansion projects will generate employment for more than 6000-8000 people in the next five years," the company said today at the ongoing invest Rajasthan summit in Jaipur.
Tata Power has plans to create a portfolio of 10,000 MW renewable energy capacity in Rajasthan in the coming 5 years.
Adani Group also announced major investment plans for Rajasthan at the summit. Chairperson Gautam Adani proclaimed that his organization will invest a sum of ₹65,000 crores in the next 5-7 years. The organization aims to develop a 10,000 MW solar power capacity, expand its cement manufacturing capacity and upgrade the Jaipur airport.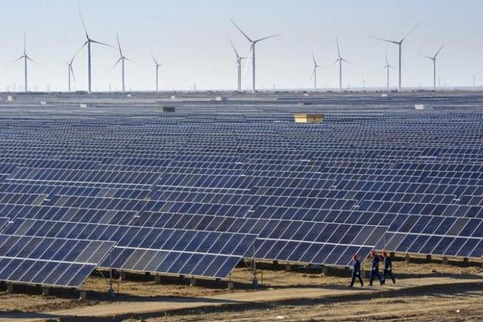 Adani Group will invest ₹50,000 crores to add 10,000 MW renewable energy capacity in the state. "This will be commissioned progressively over the next 5 years," adds Mr. Adani.
Click Here for more updates ornatesolar.com
Resource: The Economic Times