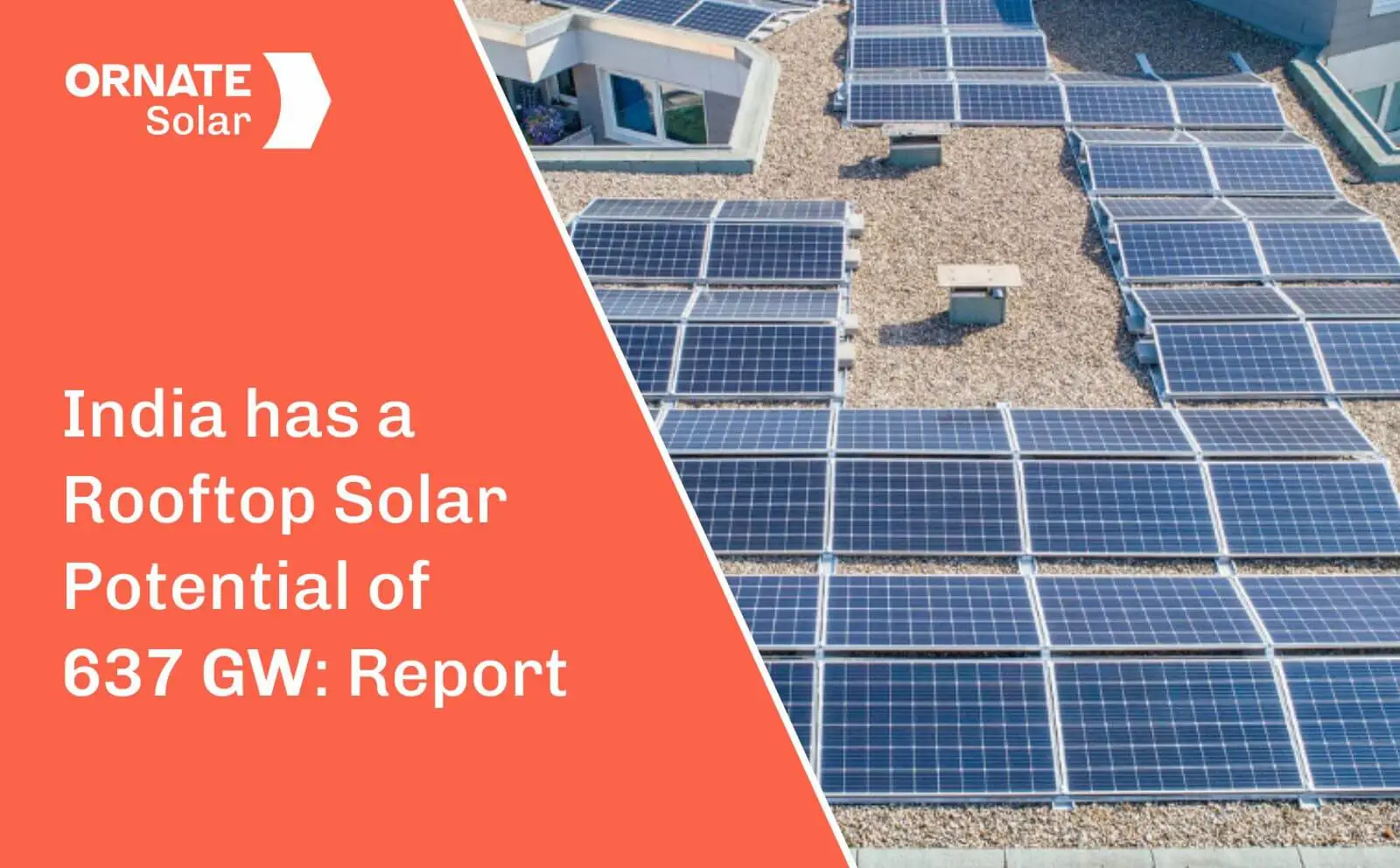 India has the potential to deploy 637 GW of rooftop solar capacity across 25 crore households, reveals a new report by the Council on Energy, Environment and Water (CEEW). Moreover, the report shows that just by harnessing one-third of this potential, India can meet the electricity demand of its entire residential sector.
For the study, the CEEW collected data from 21 Indian states that cover 97% of the nation's population. As per the study, 60% of the residential rooftop solar potential was concentrated in 7 states, including Uttar Pradesh, Maharashtra, West Bengal, Odisha, Rajasthan, Andhra Pradesh, and Tamil Nadu.
But, CEEW also reveals that, unlike utility-scale solar and wind projects, rooftop solar potential is spread out geographically. In fact, rural areas show higher technical solar potential (363 GW) than urban areas (274 GW) according to the study.
The report suggests Rooftop solar potential could be vital for the ambitious energy transition plans of Indian states. Moreover, India's solar energy revolution must reach households to realize its full potential.
"CEEW's study shows the mammoth capacity of solar systems that both rural and urban households can deploy to guarantee not only a transition to clean energy but also fulfill a basic need – access to power," says Arunabha Ghosh, the CEO of CEEW.
Furthermore, a CEEW report highlights that solarizing households can lead to significant economic gains for DISCOMs. This is because such an initiative would lessen cross-subsidy burdens, minimize transmission and distribution losses, and decrease the average cost of serving consumers.
However, the report also warns that the right financial incentives and higher awareness among Indian residents regarding the benefits of rooftop solar installation are necessary to reach this potential. As of FY2020, the residential awareness of rooftop solar systems was less than 50% in India. And at the state level, awareness hovered between 20-30%.
CEEW report suggests introducing targeted capital subsidies for consumers, particularly those installing system capacity of 0-3 kW. Moreover, there is a need for a one-stop platform for rooftop solar in states to provide all the necessary information about solar power systems and raise awareness levels.
India is at the forefront of developing solar infrastructure. A recent report reveals that the nation is all set to add a record 17 GW of solar capacity in this financial year.
Click Here for more updates.
Resource: ET Energy
*Ornate Solar is now on WhatsApp! Follow us by clicking on this link, and stay updated about the latest solar developments and insights from the industry.